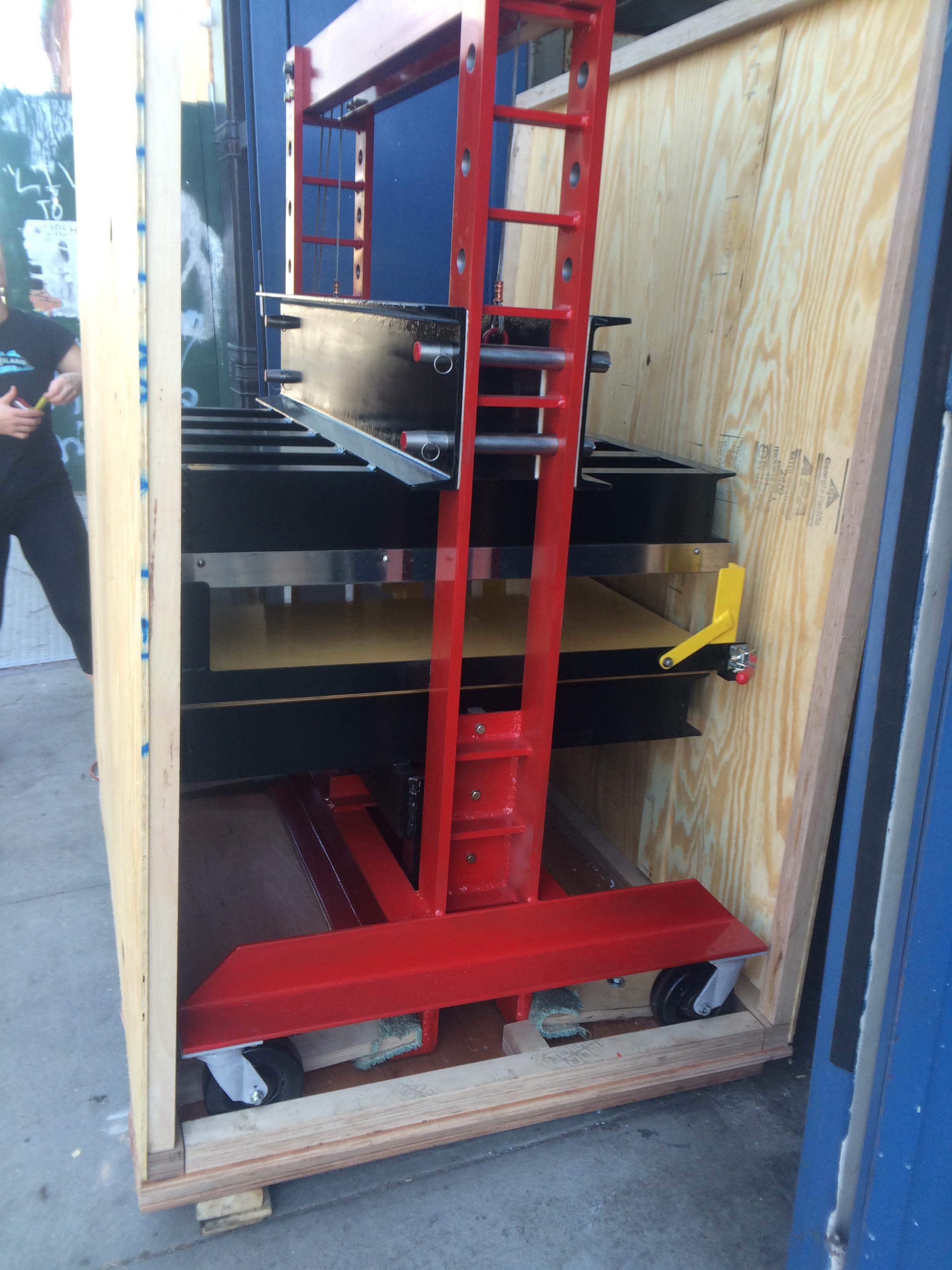 Hydraulic Presses
This large heavy duty press is for serious papermaking studios. We offer the press in two different platen sizes: 26x34″ and 36x40″. The electric hydraulic pump eliminates tedious hand pumping - just hold the switch and watch the gauge for repeatable pressings.
We use quality Norco/Enerpac hydraulics. The bottom platen is a comfortable 27″ from the ground. 6 inch casters are included.
Rolling cart with stainless steel couching/drain tray.
This option eliminates the need for lifting a heavy post. You can build your post anywhere in your studio. The tray is positioned at a convenient work height of 27 inches. After completing the post, roll the cart over and clip it to the press. The stainless steel couching tray will roll off the cart and into the press. The hole in the tray allows you to collect the water that gushes out from the 50 tons of pressure. This is a very helpful option to add to your press.
50-Ton w/ 34″ x 26″ platen: $13,250
34″ x 26″ Rolling Cart and Tray: $2,150
50-Ton w/ 36″ x 40″ platen: $14,500
36″ x 40″ Rolling Cart and Tray: $2,300
Crating for press: $400
Crating for rolling cart: $175
Shipping: Motor freight FOB Brooklyn, NY
Payment: $2,500 deposit; balance pro forma